Teri Sweeney spent 35 years living and working in Phoenix, Arizona, but it took a move to a rural ranching community in northern Nevada to spark her interest in painting Western subject matter. Living in an area surrounded by the scenery of the eastern sierras, cattle ranches and horses, she found the perfect subject matter to match her desire to paint in the detailed, representational style she loved. Teri spent her childhood in a rural community near Chicago. At an early age, she was fascinated by a portrait that an older, artistic cousin drew on a chalkboard in a basement playroom. After studying the drawing, she decided that she would also like to be able to capture the likeness of human faces and began drawing portraits of celebrities featured on the covers of TV Guide. During her early school years, she won several awards and the attention of her 8th grade art teacher who encouraged her to follow her passion into art.
After moving to Arizona during her Freshman year in High School, Teri's passion for fine art became secondary to her career goals as she first worked on gaining entrance into Arizona State University's Interior Architecture Program and then as she studied for a career in Interior Design. Although most of her classes revolved around space planning, color and basic design, she was able to sneak in a few fine art classes that helped her refine her direction as a representational artist. Teri worked as an Interior Designer for 20 years, first establishing herself in residential design through her work at several studios and then owning and operating her own design business. While working on her career and raising a daughter, she started studying and perfecting the techniques in watercolor she needed to define her own style by attending classes taught by Julie Gilbert Pollard. After moving to Nevada in 2005, she decided that it was time to follow the passion full time and opened an art gallery in partnership with her husband. She soon realized that she was unable to work on her own career while she was busy promoting the gallery and other artists.
After making the tough decision to close the gallery, she began painting full time and expanded her choice of mediums from exclusively watercolors to also working in oils. This decision to work in multiple mediums has given her the ability to choose the one best suited for her vision of each prospective painting. An attraction to the textures of landscape influences the majority of the paintings that Teri produces. Living in Carson Valley, a short distance from Lake Tahoe, she has the opportunity to find a variety of subject matter within a few minutes' drive from her home. Mountain waterfalls, grassy meadows, and of course, the local ranches are all easily accessible year-round. With frequent visits to family in Wickenburg and Williams Arizona, desert scenes are also common subjects for her art. Realistically, but artistically, portraying each element of the landscape; be it the geometric surface of a rock, the stately shape of a saguaro cactus, rippling water or the curve of a stalk of grass; is Teri's goal when painting. Of course, local livestock and cowboys/cowgirls pursuing their daily tasks sometimes wander into her landscapes and quite frequently become the main subject of her art. Teri's art has been accepted into such National Western shows as Cowgirl Up! in Wickenburg, Arizona; the Western Masters Show and Sale and the C.M. Russell Art Auction in Great Falls, Montana; the San Dimas Festival of the Arts in San Dimas, California; and the Settlers West American Miniature Show in Tucson, Arizona. Her work has been shown in galleries in South Lake Tahoe and Mammoth Lakes, California; Tucson, Arizona; and Kauai, Hawaii. Teri and her husband, Bill, continue to flourish in the rural community of Gardnerville, Nevada where Teri conducts three painting classes a week while continuing to perfect her interpretation of the world around her.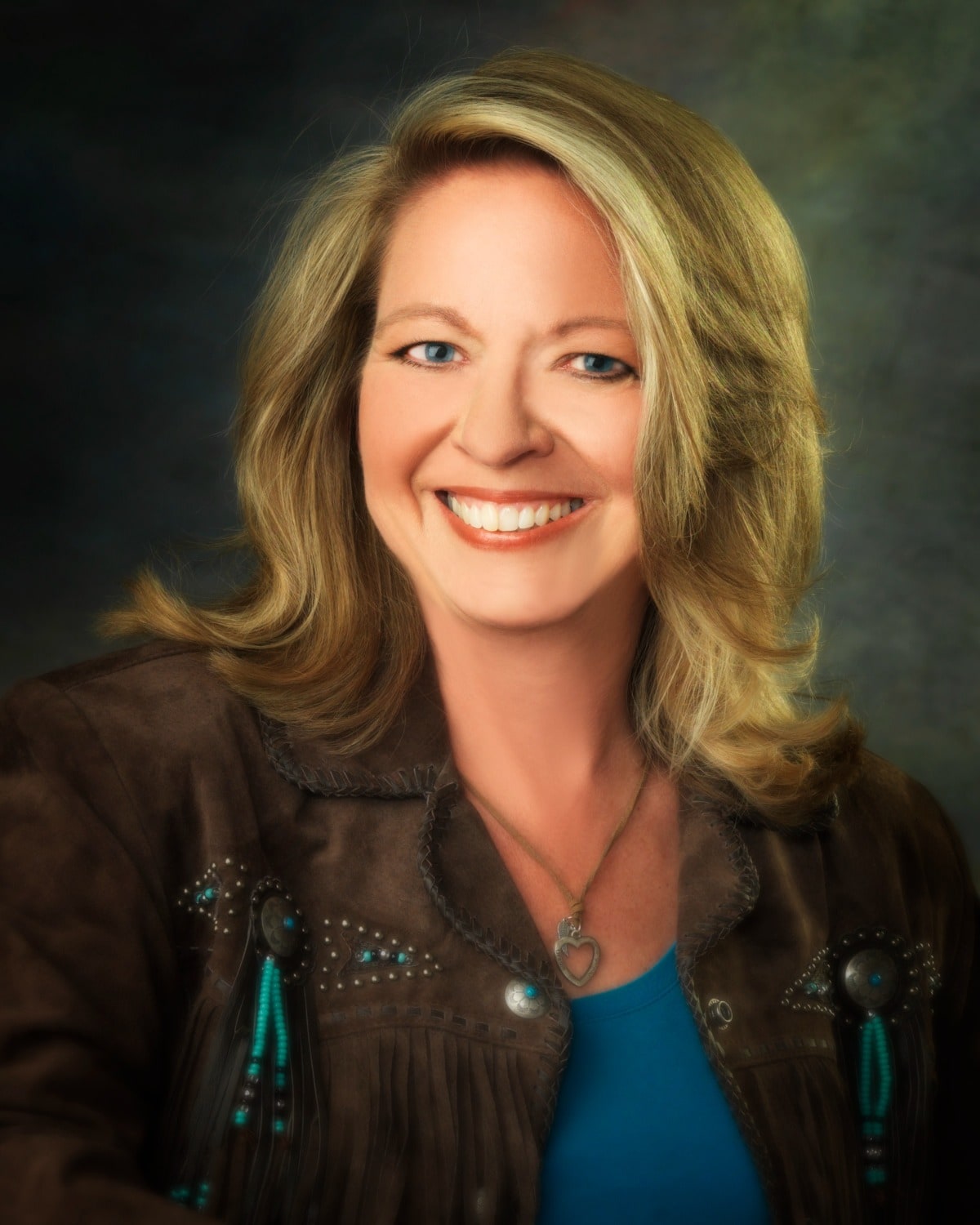 Teri Sweeney
"I want the viewers of my art to not only see my paintings, but to feel what I felt when I first saw a subject and said "Hey, there's my next painting!".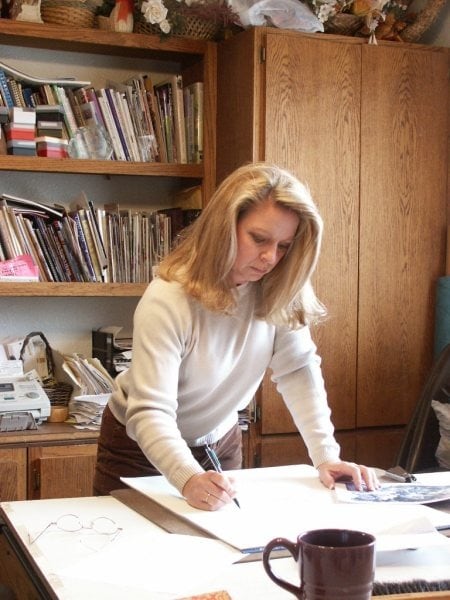 Selected Group Exhibitions2021 "Sierra Nevada Invitational Art Show and Sale, Gardnerville, NV2019, 2021-2022 "Douglas County Historical Society Art on the Green, Gardnerville, NV2019, 2022 "Town of Genoa Western Heritage Festival, Genoa, NV2017-2019 "Silver State Art Show", Carson City, NV2012-2017 "Town of Genoa Cowboy Festival", Genoa, NV2015-2016 "Settlers West American Miniatures", Tucson, AZ2012-2013 "Cowgirl Up", Wickenburg, AZ2011-2012 "Western Masters At Show and Sale", Great Falls, MT2011-2012, 2019 "The Phippen Western Art Show", Prescott, AZ2010 "Heart of the West Invitational Art Show and Sale", Lander, WY2010 "Haggin Museum 56th Annual National Exhibition", Stockton, CA2010-2013 "San Dimas National Western Art Exhibition and Sale", San Dimas, CA2010-2012 "Cattlemen's Western Art Show and Sale", Passo Robles, CA2010, 2013 " CM Russell Art Auction", Great Falls, MT2010-2011 "Panhandle Plains Invitational Art Show and Sale", Canyon,
TX2010 "Thunderbird Artists "Carefree Art and Wine Festival", Carefree, AZ2009 "Richeson School of Art & Gallery, "The Richeson 75: International Landscape, Seascape & Architecture Exhibition2009 "National Watercolor Society, "2009 All Member Show", San Pedro, CA Awards2016 People's Choice, Carson Valley Art Association Annual Carson Valley Days Show 2016 Best of Show, Carson Valley Art Association Annual Scholarship Show2013 Poster Artist, Town of Genoa Cowboy Festival2010, 2013 3rd Place Watermedia, San Dimas Festival of Arts2012 2nd Place Watermedia, San Dimas Festival of Arts2010 Honorable Mention, Haggin Museum 56th Annual National Exhibition2010 People's Choice, 27th Annual Buckaroo Heritage Art Roundup2009 1st Place Watermedia, 26th Annual Buckaroo Heritage Art Roundup2009 People's Choice, Worlds of Light Exhibition, Wilbur May Museum2009 1st Place Open Category, Worlds of Light Exhibition, Wilbur May Museum2009 2nd Place Landscape, Worlds of Light Exhibition, Wilbu May Museum
My art business has been designated as a "Trusted Art Seller" with The Art Storefronts Organization, which means you can shop with confidence, and know that I stand behind the quality and value of my products.